MALTA, N.Y. — Peter Brooks is in a Christmas tree quandary.
He spent decades looking for just the right place to start a farm, and he's waited patiently to harvest his first crop of trees, planted seven years ago.
Now that Boulder Brook Farm is scheduled to open its doors on Black Friday, Nov. 29, Brooks has mixed emotions about seeing dozens of fresh-cut firs leave his property tied down to the rooftops of customers' cars.
"It's very exciting to see the fruits of your labor," he said. "We've been working toward this for almost 10 years now. But on the other hand there's a lot of blood, sweat and tears in those trees. The prospect of people coming in and sort of carrying away my little children is a little terrifying.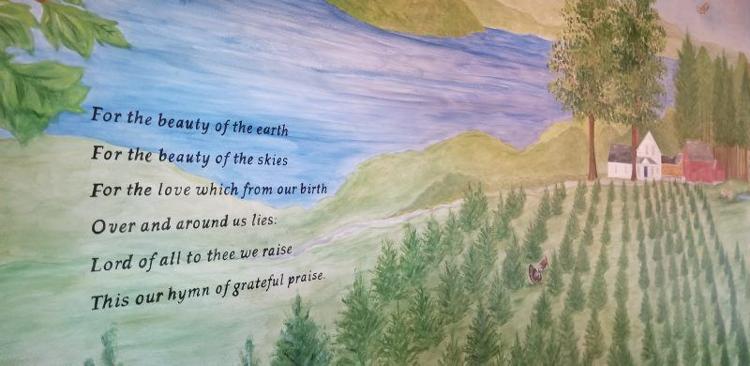 "My oldest son, who's quite humorous, announced a year ago: 'Dad, when the farm opens we're going to have to tie you up in the basement with some kind of sedative.' I said, 'What are you talking about?' He said, 'If anybody comes up our driveway, as they get close you're going to scream out, 'Don't touch my trees!'" Brooks said, smiling.
But the phone is already ringing off the hook from people anxious to put one of his handsome trees in their living room, adorned with ornaments and colored lights.
A state forestry expert-turned-Merrill Lynch financial adviser, Brooks spared no detail in designing the farm, which dates to the 1790s, for raising Christmas trees. After earning degrees in natural resources and environmental education at Cornell, Brooks did graduate studies in landscape and land use planning at the University of Pennsylvania in Philadelphia.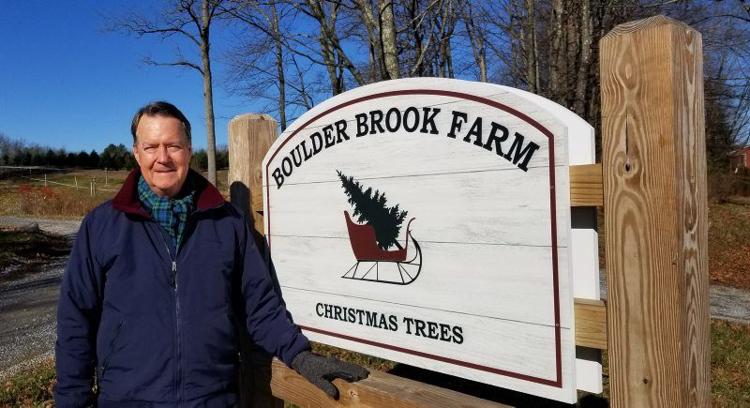 Soon after, he moved to Saratoga County and took a job with the state Department of Environmental Conservation.
"I immediately set out looking for a farm," Brooks said. "I drove all over Saratoga County. But with my salary at DEC, a wife and child and student loans, there was no way I was going to be able to afford a farm. That had to get put on hold. But while driving up and down every rural road I could find, I remember looking up the hill, seeing this place and thinking, 'Wow! That's really great.'"
Fast forward 32 years, he was finally in a position to buy something and went back to see the farm that had left a deep, memorable impression on him.
"There was a for sale sign in front of it," Brooks said. "It took almost a year of waiting and negotiating, but I wasn't going anywhere else. I wanted this place. So boom! I was able to get it."
The 26-acre site is in a rural district just south of trendy Saratoga Springs, and its hilltop setting affords views all the way east to Vermont.
Putting his extensive professional experience and education to good use, Brooks carefully chose 9 acres, after conducting thorough soil tests, to grow trees on. The field is laid out in 10 separate pie-shaped sections with wide rows between each section for ease of customer use.
He bought seedlings from nurseries in West Virginia and Michigan and is primarily raising northern balsam, Fraser fir and Canaan fir along with a smattering of concolor fir and both Norway and white spruce.
Each section of the field has 500 to 550 trees and a new section is planted each spring, so there will be a steady ongoing supply as taller trees are harvested.
"The first three years is a desperate struggle for survival," Brooks said. "Trees are trying to establish a root system. Grass and weeds are tough competition because tree roots are so shallow. The mortality rate is generally 20% the first year, 10% the second year and 5% the third year. Trees that have made it three years are gong to be okay unless a deer comes by."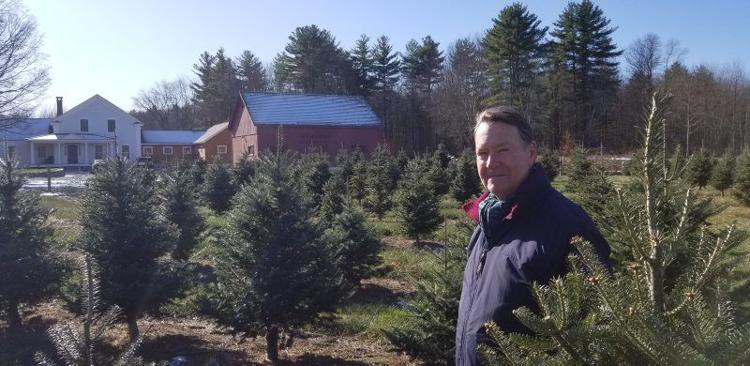 To prevent deer damage, Brooks installed two separate fences with electrified taping, which so far has proven quite effective. The system will be turned off when customers come to visit.
Boulder Brook Farm is the fulfillment of a lifetime dream.
"I've been told two statistics that really define a lot about fresh-cut Christmas trees," Brooks said. "Over 90% of people who come bring at least one child with them. The other is, over 70% who come to your Christmas tree farm are repeat customers. That speaks to the power of tradition. We're creating memories for people they'll hopefully never forget."
The farm's focal point is a large, roughly 200-year-old red barn that was in need of refurbishing when Brooks purchased the property. So he hired a crew from Vermont, which specializes in such work, and had the barn moved a short distance so it's situated at the top of the driveway, making it the first thing people see when coming in off the county highway.
Inside, people will be treated to hot cocoa and refreshments. A collection of antique wooden sleighs hangs from the wall, evoking fun childhood winter memories for adult visitors.
Lanterns illuminate historical exhibits that show how ice harvesting was done on nearby Saratoga Lake, and how early settlers produced maple syrup.
"There's a real attempt to respect history here, not only architectural history, but agricultural history," Brooks said. "You feel like you're going back in time."
Boulder Brook Farm is so unique that state Agriculture Commissioner Richard Ball planned a visit there on Monday, Nov. 25 to cut a tree, officially kicking off the season in New York.
Brooks is so passionate about the industry that he's quickly become a leader, without selling his first tree.
Earlier this year he was voted president-elect of the Christmas Tree Farmers Association of New York, scheduled to take office next summer. Just like his farm, Brooks has a well thought out plan for the organization with clearly-defined goals.
About 295,200 trees are harvested annually at the state's 754 farms, making New York the fifth-leading producer in the U.S. with more than $13.8 million in sales.
This represents roughly 21% of the nearly 1.4 million real trees purchased each year in towns, villages and cities across the state.
"About 79% of the Christmas trees purchased in New York are grown outside New York and brought in, mostly from Canada and North Carolina," Brooks said. As more and more dairies have gone out of business, about 274,000 acres of farmland went out of agricultural production in New York during the years from 2012 to 2017. Brooks believes there is tremendous potential for putting some of this land back into use for raising Christmas trees, creating significant economic and environmental benefits.
It would take time, dedication and hard work. But Boulder Brook Farm is a perfect example of how such efforts are possible.
"We've got the land, the climate, the soils and we've got the market right here," Brooks said. "I think we ought to focus on trying to greatly expand the production of Christmas trees right here for our own home market."