The COVID-19 pandemic has offered many businesses challenges and opportunities. For Sandy Doty, owner of Doty Farms in Marathon, New York, it's offered the latter as demand for his corn has risen exponentially.
On his 400-plus acres, he raises 185 acres of corn, 200 acres of hay, and 25 acres of oats, along with 70 head of dairy cattle, with the help of his son, Jeffrey. He ordinarily supplies half a ton of corn a month to Hall Island Distillery in Cicero, New York; however, since Hall Island shifted from whiskey to hand sanitizer early in the pandemic, Doty has supplied 4 to 5 tons every couple of weeks.
"It's a good feeling," Doty said of helping fight coronavirus. "We're just trying to do something to prevent the virus from spreading and get the country going again."
He added that Hall Island owner Dave Benton is "a good guy to work with."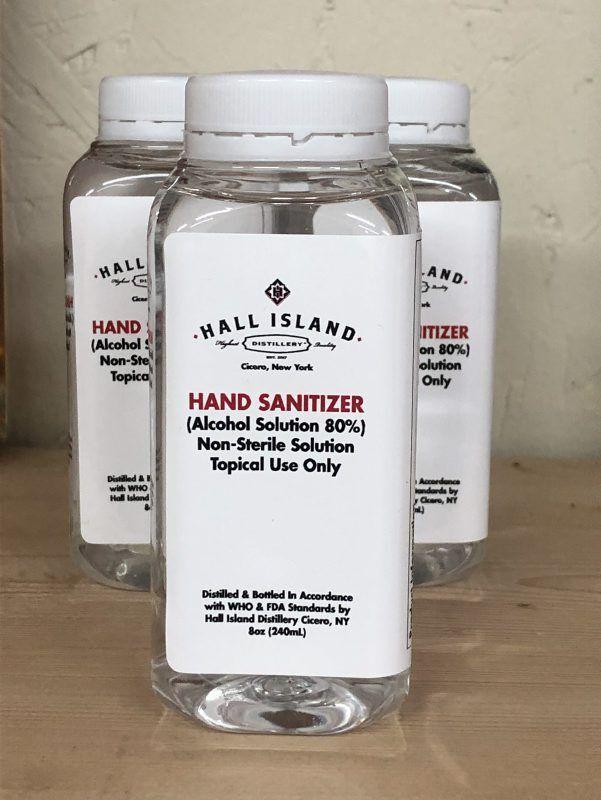 Hall Island had been working non-stop to produce sanitizer during the early months of the pandemic. It all started when Haun Welding in Syracuse contracted the distiller to make a sprayable sanitizer to clean the equipment used in retirement homes and hospitals.
"We got federally licensed to do chemicals," Benton said. "Then we did hand sanitizer made to World Health Organization standards."
The sanitizer is 80% alcohol.
Initially, Hall Island made 5-gallon containers of sanitizer, but then began to package it in consumer-sized containers.
The distillery donated it to numerous local first responder organizations and the Veteran's Administration as well as selling it as a product to keep the business going during quarantine.
In addition to helping out these organizations, Benton is pleased to give Doty more business.
"We try to keep the local farmers going," he said.
Though New York is slowly reopening, Benton is still producing sanitizer.
In addition to buying more corn from Doty, he also sends the stillage — what's left once corn is cooked up — to feed pigs and cows at a local farm.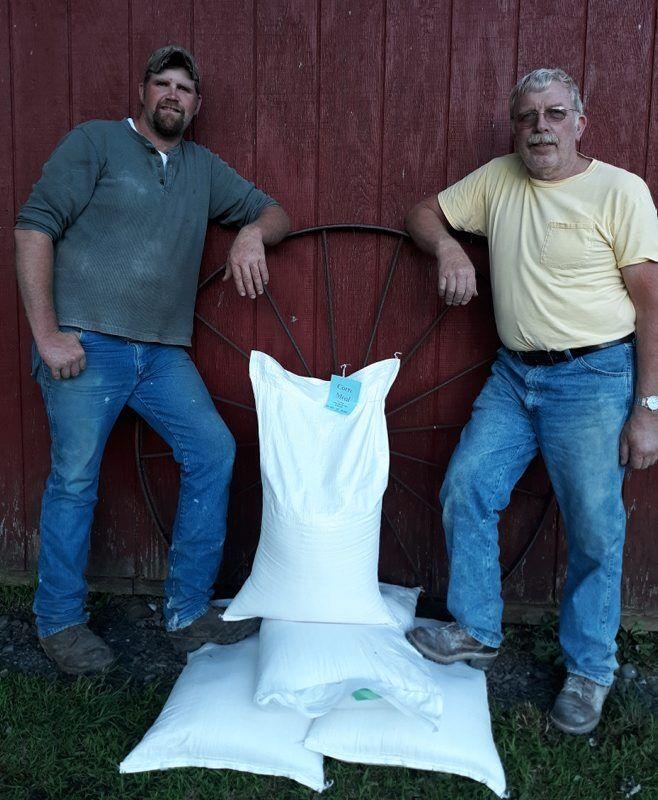 Since Doty stores purchased corn on-site and also operates a small feed business, he has enough corn on hand to supply Hall Island.
In addition to the spike in hand-sanitizer demand, Doty has noticed an increase in people dabbling in farming, what he calls "weekend farmers," who have a few pigs and a couple of beef cows. In New York, few meat processors operate — especially USDA processors. As those were shut down during the quarantine, store coolers remained bereft of meat for weeks. This has caused many to rethink the source of their food.
"There's a lot more people growing their own food, like a couple beefers and a few pigs," Doty said. "They go to the grocery store and the meat's not there. My feed business has been phenomenal supplying feed. All the little feed mills in our area are done and people have no source unless they go to a hardware store and paying the big dollars. They can get a lot better prices here."
He said that he feels pleased he can help people get the right start in farming — even if it's just raising meat for their own families.