GHENT, N.Y. — Trowbridge Farms is something akin to the beef industry's version of Grand Central Station, in upstate New York.
On Saturday, Sept. 7, it's hosting the first-ever Northeast Elite Hereford Sale with more than 80 animals that could fetch prices up to $7,000. Two weeks later, on Saturday, Sept. 21, another large group will gather for the farm's annual Black Angus sale.
Owner Phil Trowbridge does everything he can to roll out the red carpet and promote beef because he wants his grandchildren to enjoy the same rewarding agricultural career he's had for the past 40-plus years.
"The future of production sales and getting more people involved weighs heavy on us," he said. "We think it's important. That's one of the reasons we do these kind of things. Everybody in the cattle business knows, if you want to have a sale here, all you've got to do is ask. If there's any way possible, we'll make it happen. We want to get more people here where we can tell them our story."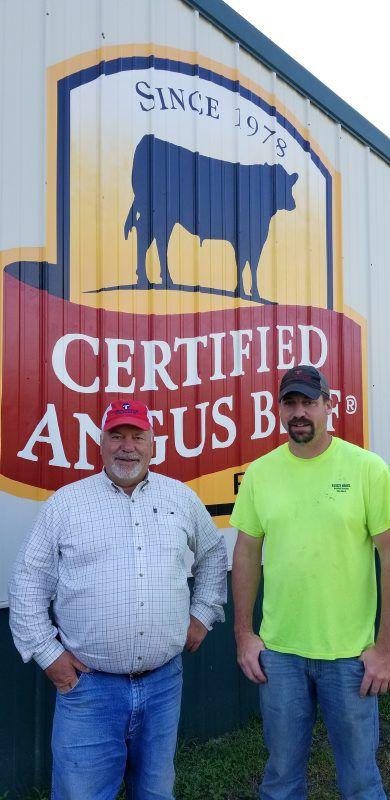 For Trowbridge, it began in Corfu, a tiny village in western New York between Buffalo and Batavia, where he was raised on a farm.
"The high school wrestling coach used to kid our family," he said. "I've got eight brothers and sisters, so there's nine kids. He said the population of Corfu was 13 — 11 Trowbridges and two dogs. That was about right."
After college, Trowbridge moved across the state to Columbia County in the upper Hudson Valley and began managing cattle and thoroughbred horses at a New York City restaurateur's upstate farm, in 1976.
"I graduated on Saturday, came here Sunday," Trowbridge said.
Quickly falling in love with the area, he eventually purchased his own place and now farms nearly 1,000 acres for his herd of about 200 Certified Black Angus.
He's also well known and respected in the industry as current president of the New York Beef Association and past president of the roughly 20,000-member American Angus Association.
"We're also heavily involved in the Columbia County Agricultural Society," Trowbridge said. "I'm on the board and my son, P.J., is on the Farm Bureau board. We really try to dig in."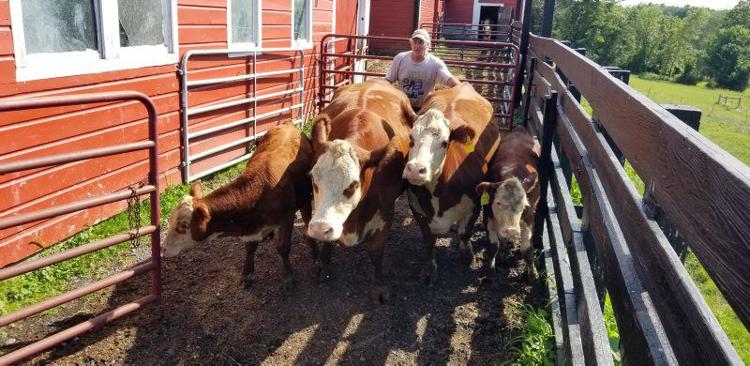 The farm's well-maintained barn was built specifically for hosting sales and has done so since 2001.
"We've had a couple of New York Angus and New York Hereford joint sales," Trowbridge said. "This is our first Hereford only sale, which we're pretty excited about trying. We have a lot different breeders cooperating with us and helping. So it's pretty interesting."
"It's not for the freezer trade," he said. "We're selling breeding stock. That's our main business actually. This Hereford sale and our sale that's coming up, we think we're on the cutting edge. Right now almost all the cattle are DNA tested and it's a 50K. That means we're detecting 50,000 markers — fat thickness, ribeye, how efficient they are, how easy they're going to calve, how fast they're going to grow. That type of genomic testing is available today and we encourage everybody in our groups to utilize it."
The sale, nearly two years in the planning, has been organized by John Wagner, owner of JKW Polled Herefords in neighboring Greene County. It has the backing of New York Hereford Breeders and Hereford associations in New England, Pennsylvania and New Jersey.
"I had to travel to all their annual meetings," Wagner said. "Each of the associations except New Jersey had independently-run production sales in the past, but with limited success because there's not a good buyer market. They don't have as many big herds as you do in Virginia, Texas, Oklahoma and Ohio."
By partnering together, however, participants are looking forward to a sale that could be a game changer for their industry.
Many prominent cattlemen are involved such as Paul Slayton of Bedford, Pennsylvania.
"This is a new kind of Hereford sale in the Northeast with so many states represented in the offering," he said. "It takes creative marketing in the cattle industry today to add value and this Hereford sale is a joint effort to showcase the breed in a way that has not been tried in the past. All these states in New England and the Northeast have realized that by joining together we can accomplish a louder voice."
"I think it is the hope of all of us involved that this sale will lead to subsequent sales in the future, maybe at different sites," he said.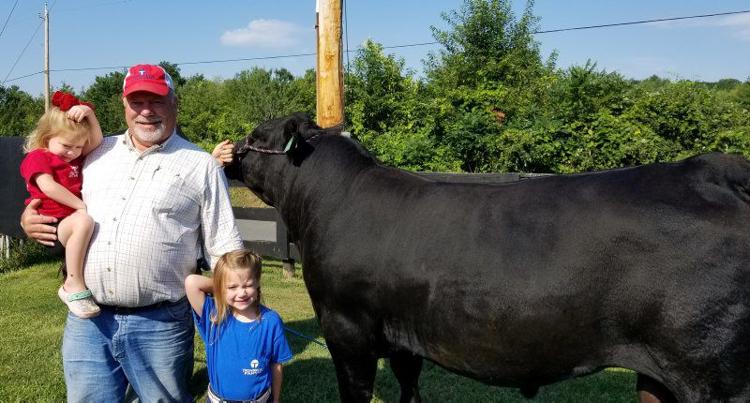 Slayton plans to enter six animals.
"While our bred heifers are very special, the 2-year-olds with heifer calves are the entries that will prove to be awesome values in a shorter time period," he said.
Wagner said the sale is not only designed for seed stock producers, which have registered cattle and work on improving genetics for the breed.
"We're also trying to encourage commercial folks to come in because there are various price points on all these cattle," he said. "For a commercial guy to come in and buy one of the less expensive animals, they're probably genetically going to be twice the value of what they're currently running in their own herd."
"If they have a cow that produces a 400-pound calf at weaning time and they can buy a genetically more proven cow that produces a 500-pound calf by its side, then they've already gained 100 pounds on their animals," Wagner said. "They're trying to improve genetics so they can sell calves at a higher weight and generate more revenue for their farm. So we're encouraging those kind of producers to come to the sale, too."
The Northeast Elite Hereford Sale begins at noon and will be live-streamed. The auctioneer is Dale Stith of Kentucky.
For more information, email neelitesale@gmail.com. Wagner can be contacted at 518-567-3013.
Trowbridge Farms can be contacted at 518-369-6584.