SOUTH PORTLAND, Maine — To promote healthy landscapes, Maine horticultural experts advocate using native plant species to reduce the needs for fertilizer, herbicides and pesticides.
During a March 29 seminar, "Growing Healthy Landscapes — Case Studies for More Sustainable Land Care Practices," held during the third annual Maine Flower Show, Justin Nichols, a professional gardener and licensed pesticide and herbicide applicator, said, "It's very difficult to have an ecological garden without any insect pests — some pest damage is expected."
Tick-borne diseases are a concern throughout Maine, Nichols said. While tick populations are less of a problem in urban areas, any area that has wildlife — deer, small game and rodents — are susceptible to tick infestations. Borders that separate natural habitat from landscaped public use areas are a first line of defense against ticks and other unwanted insects.
"Things I use are stone, gravel and wood-chip walkways," Nichols said. "You want to minimize tick access to these areas."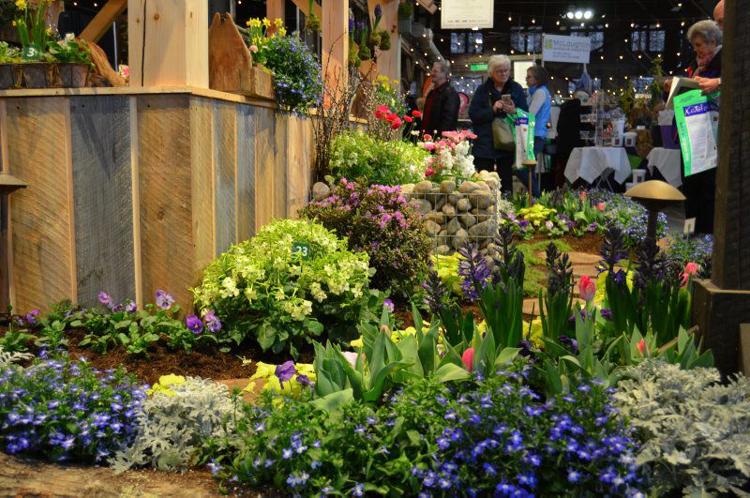 Tall grass areas, leaf litter and woodpiles all provide potential habitats for ticks, Nichols said. While bird feeders provide a pleasant element of landscaped areas, it is important to consider that in addition to attracting birds, feeders also attracts squirrels and rodents, which carry ticks.
"There are organic controls available," Nichols said. "Keep in mind that you need to research organic controls to determine their effectiveness."
In addition to online information on pest controls and fertilizers, Nichols suggested that it may be worthwhile to consult with professionals, contact a local Extension office, the Maine Organic Farmers and Gardeners Association, or hire a professional landscape architect.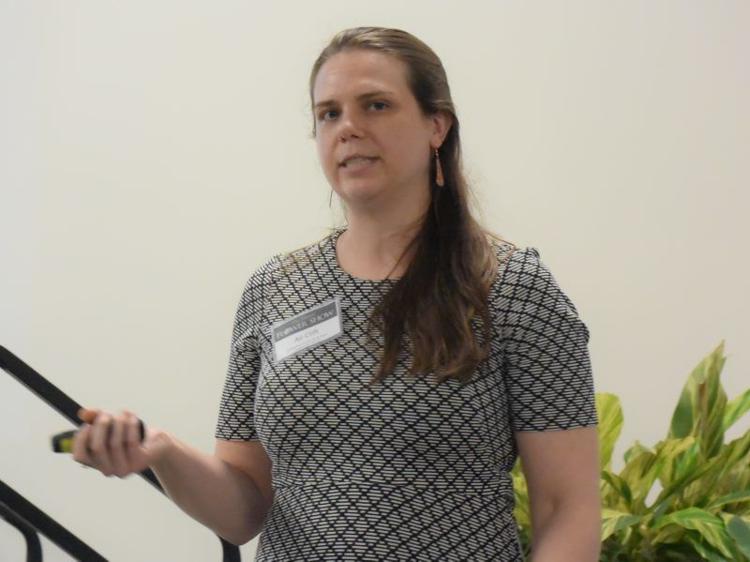 "Planning and a little research go a long way," Nichols said. "Analyze your plants' needs for soil, water and sun, making it easier for them to survive."
Nichols added that it is important to research seed, plant and shrub suppliers before making purchases. Ask neighbors about a company's reputation or research suppliers online, he added.
"Generally, native plants will give you a lower level of pests and diseases," Nichols said. "Exotic pests and diseases may affect native plants, and native pests and diseases may affect exotic plants. Soil tests can be really helpful. Choose plants that are appropriate to the soil. You should test down 6 to 8 inches, generally."
When dealing with soil, especially urban soils, the first thing to determine is whether the soils are suitable, need amended or need replaced, Nichols said. Next, start with healthy plants and install them correctly, he said, adding, "improper installment leads to poor performance," increasing the risk of exposure to "opportunistic pests and diseases. Stressed plants are prone to diseases and pests."
A lack of species diversity is often overlooked as a vital element of any landscaped space, Nichols said. Diversity reduces the need for pest management, resulting in "a greater likelihood that you'll have predatory (beneficial) insects and attract pollinators."
"View the landscape as a continuum," Nichols said. "Not all of it needs management. Which type (of weeds) and where can you tolerate weeds? Reduce bare spots with mulches. Employ aggressive plants to cover large areas and provide shade. Consider minimally managing some areas. Consider conversion to meadow. Know your property."
Intentional over-seeding, composting, soil testing and soil building are effective methods to employ in creating healthy landscapes, said Ali Clift, education and outreach coordinator for the Cumberland County Soil and Water Conservation District. Minimal watering, she added, promotes deep-root growth.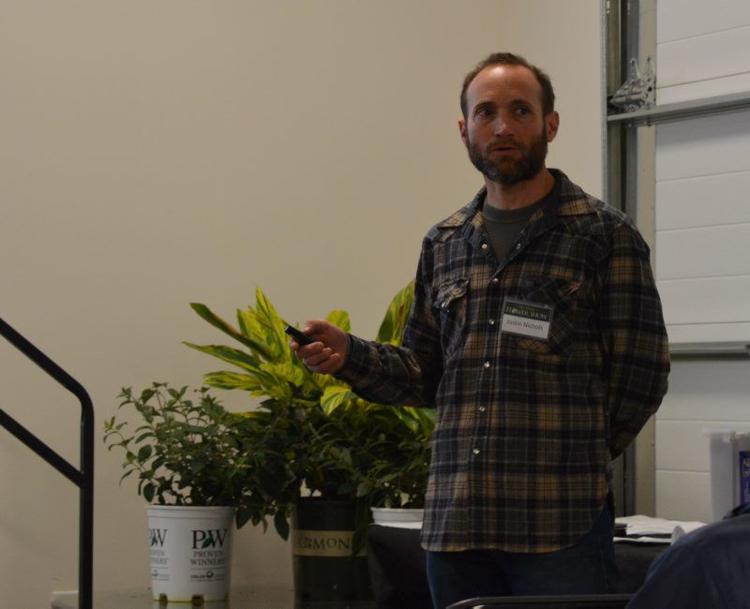 "Avoid Kentucky bluegrass — it's Maine, not Kentucky," Clift said. "Look for a mix of fescue and ryegrass seed mix. They don't need a lot of tampering or watering. Use endophyte enhanced grasses for insect resistance."
Endphyte enhanced grasses are incompatible with Kentucky bluegrass and bentgrass and they require less watering. Clift said fescue and ryegrass mixes, in Maine, only need watering once or twice per week, in order to promote deep root growth.
"Now is a good time to do soil tests," Clift said. "Most Maine soils have adequate phosphorus. Try compost tea that has been steeped at room temperatures. It can be applied anytime. In the spring, overseed. Fall is the best time to take care of your lawn."
About 20,000 guests attended the Maine Flower Show, according to Mark Faunce of the Maine Landscape and Nursery Association, the sponsor of the event. The event attracts visitors from throughout Maine, northern New England and Canada.
"People come to the show not just to see the pretty flowers," Faunce said. "They come to get ideas and tips about landscaping."
The horticulture industry in Maine experienced "double digit growth in 2018," the association website notes. It generates more than $70 million in annual sales of specialty crops and employs more than 12,000 people, of which, about 40 percent are employed full time. There are more than 1,000 farms statewide involved in horticulture, making it the second leading agricultural crop in Maine — potato production remains number one, Faunce said.
For more information on the Maine Landscape and Nursery Association and the Maine Flower Show, visit https://maineflowershow.com/.