EASTON, N.Y. — Most of Hand Melon Farm's fresh produce winds up on dinner tables, including some at New York's finest restaurants.
Its rare heirloom variety of muskmelon is billed as the "world's most famous," and in summer people from throughout the region stop by for many other goods such as sweet corn, tomatoes, peppers, green beans and blueberries.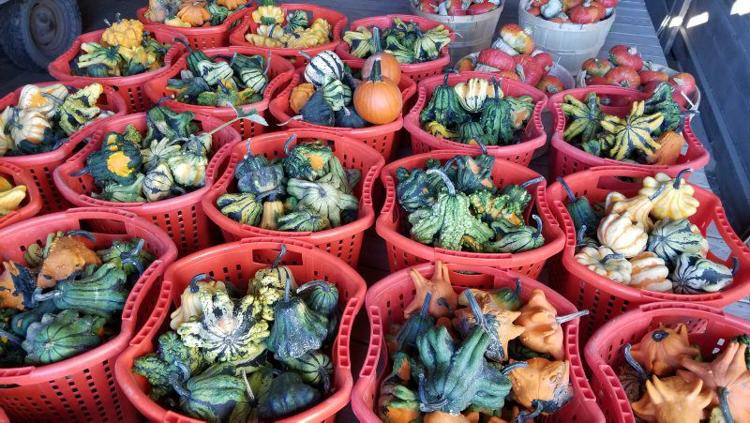 In early autumn, however, attention shifts to the farm's 50 varieties of pumpkins, squash and ornamental gourds that go to garden centers, homes and businesses from central Vermont to the lower Hudson Valley.
"Demand is off the charts. People love to decorate with them," said owner John Hand, whose grandfather, Allen F. Hand, started the business in 1925.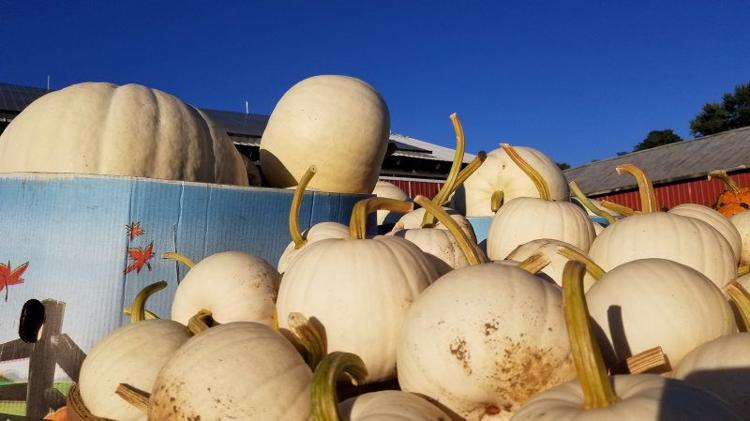 Located in Washington County, the farm is just east of the upper Hudson River.
The growing season started off kind of rough because of last spring's extremely cold, wet conditions. But the site's sandy soil drains well.
"So we were able to get pumpkins planted on time," Hand said. "Also, it was a good growing season with regular rainfall, which gives them good size. When it was dry we supplemented with irrigation, the same as all of our other crops."
Barns are filled with tons of the colorful items, just waiting for shipment to numerous destinations.
After a long, hot summer, Hand looks forward to this time of year most of all.
"I enjoy the weather becoming cooler and harvesting a crop that's less perishable," he said. "It's fun to see the creative displays people make with pumpkins and gourds."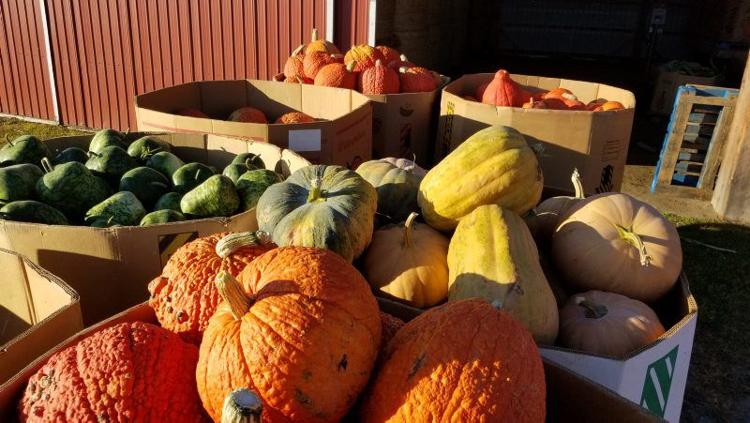 Quality has improved through the years thanks to improved genetics.
"There was a time in the 1980s and early '90s when we had problems with weak stems and powdery mildew," Hand said. "Now we especially seek out varieties with thick, strong stems. That's what sets us apart."
Phat Jack, Cronus and Everest are just a few of the many varieties of pumpkins, gourds and squash he raises. Specialty types include the all-white Polar Bear, and reddish swarthy looking Warty Goblin pumpkins.
Blue Hubbard squash are also quite popular along with ornamental gourds such as Gizmo and the aptly named long-necked Speckled Swan.
"I'm always looking for new varieties," Hand said. "I'm already scouring seed catalogues, trying to find something different for next year. There's more and more interest in unusual types of gourds."
The farm concentrates on raising large 25- to 50-pound pumpkins, which consumers flock to, but also has smaller types known in the industry as pie pumpkins.
Most are sold wholesale to garden and nursery centers. But Hand Farm's retail market also does brisk business, directly across from Washington County Fairgrounds on Route 29, a major thoroughfare between Saratoga Springs and Vermont.
It's especially busy at this time of year with fall "leaf peepers" traveling throughout the area.
But despite strong demand, the farm only allocates 10 of its more than 400 acres for these favorite autumn crops. As with many agricultural businesses, the main limiting factor is lack of labor.
"Harvesting pumpkins isn't that difficult," Hand said. "The issue is timing because in early to mid-September we're still selling summer crops. So we can't really grow any more pumpkins. It's a big enough job getting them in the barn and out the door."
Pumpkins are planted in the greenhouse in mid-May and moved outside to the fields three weeks later. They're grown in raised beds with trickle irrigation to water only the roots and keep foliage dry, to prevent moisture-related disease.
"It's always fun to go out in the field in late August and browse under the massive leaves to discover the pumpkins, squash and gourds hiding under their protective canopy," Hand said.