PALMYRA, N.Y. — The Nies family may not maintain a huge farm, but parents Karl and Carrie want their children to learn about where their food comes from and the work that goes into raising it. That's why Miles, 7, and Spencer, 9, showed calves at the recent Wayne County Fair.
Spencer won fourth place with his spring calf and fifth place with his yearling. He also won a halter in the 4-H Novice Herdsman — not bad for his second year showing. Carrie Nies placed first with her calf.
Carrie Nies describes their spread, Shehawken Farm, as a "hobby" farm, home to five calves, a steer, 16 chickens, three guinea hens and 10 turkeys on an acre of clover, timothy and native grasses.
"Shehawken" was the name of a camp Karl Nies' family owned on Cayuga Lake. It's a Native American term that means "meeting of the waters," which also fits at the farm since a couple of creeks run through the property.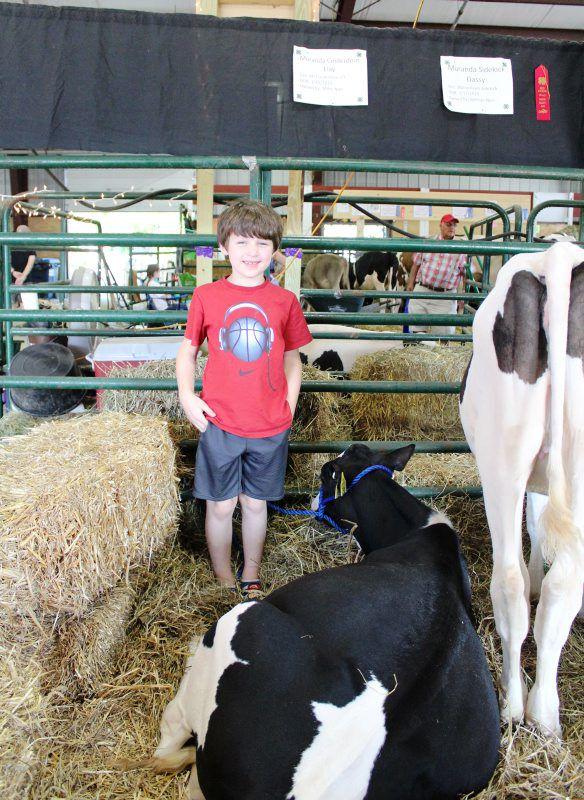 The family also rents 20 acres to a neighbor who raises corn. Her parents, Tim and Sandy Snyder, raise 20 acres of hay in Phelps, which provides for the Nies' animals and their own.
That's enough farming for the Nieses. Karl Nies teaches chemistry in the Fairport school district and Carrie Nies teaches math in Waterloo. Since they have their summers off from work, they have more time to help their children prepare their show animals. Carrie Nies draws up on her experiences on her family's dairy and showing in 4-H since she was 10.
Showing has been a new experience for Karl Nies, as he grew up in town.
"He's learning a lot," Carrie Nies said.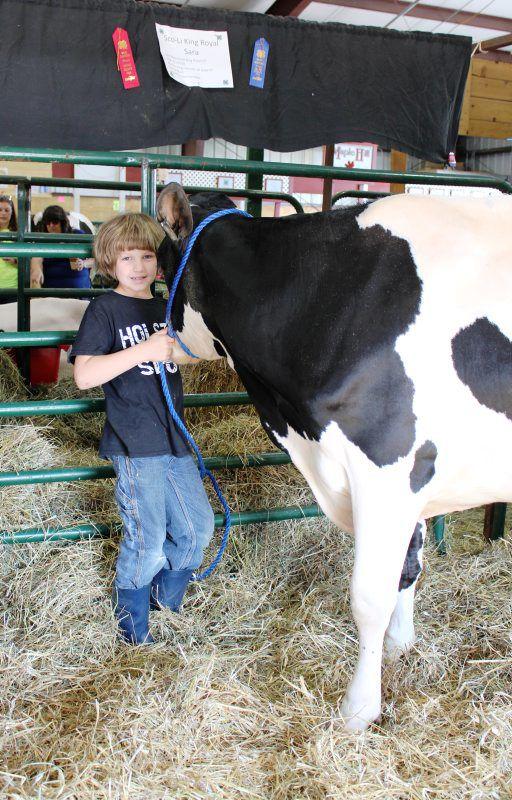 But she's also learning few things, as her family had never raised chickens. Now Miles wants to show chickens — a change from the Holsteins they have been showing.
"Miles really learned that showing Holsteins isn't what he wants to do," she said. "His calf was quite a bit bigger and had a mind of her own."
Though her experience lies in showing cows, she doesn't want to force her son to follow suit.
She thinks that showing helps children learn on their own. She tries to pick one or two things she wants them to learn each year, such as the importance of washing their animals frequently and keeping the stall and area around it clean while at the show.
Carrie Nies tries to let the children learn from their own choices and decisions. For example, Spencer wanted to show his yearling and though his parents advised him to reconsider, they allowed him to prepare the animal and show it.
"A huge Holstein yearling is hard for a child his age to manage," Carrie Nies said. "She let him know she was in charge. That was a choice he had to make and as adults we let him make it."
She also thinks her boys learned to talk with the public, since many fairgoers tour the barns and interact with them about their show animals. They also must be prepared to answer any questions judges ask in the show ring.
"They're learning responsibility taking care of them and where their food comes from," Carrie Nies said.
Their hands-on education also segues into their formal education. Carrie Nies said that oftentimes, the children's schoolwork reflects what they're doing with the animals, such as reports about raising animals.
The Nieses sell eggs at the schools where they teach. They send out their meat animals for processing. They also make maple syrup and walnut syrup.