STILLWATER, N.Y. — Chris Koval says milk from his and 22 other local dairies reaches Stewart's Shops retail shelves within 48 hours of leaving the farm.
It's one of the main reasons the convenience store chain's milk was recently named best in New York state by Cornell University's Department of Food Science at a virtual Dairy Day event, part of the school's Milk Quality Improvement Program.
"We're very proud to partner with Stewart's," said Koval, co-owner of Koval Brothers Dairy. "Their commitment to selling a top product is unmatched. We're a team. They're proud of what they do in their processing plant, too. It makes it easy to promote dairy products right here in our local communities."
With 475 cows, Koval Brothers is the largest of the 23 dairies Stewart's deals with in Saratoga, Washington and Rensselaer counties.
The Saratoga Springs-based company has 337 shops in eastern New York and Vermont, ranked 25th among the largest convenience store chains in America. Dairy and ice cream represent 12% ($204 million) of company sales, which totaled $1.7 billion in 2019.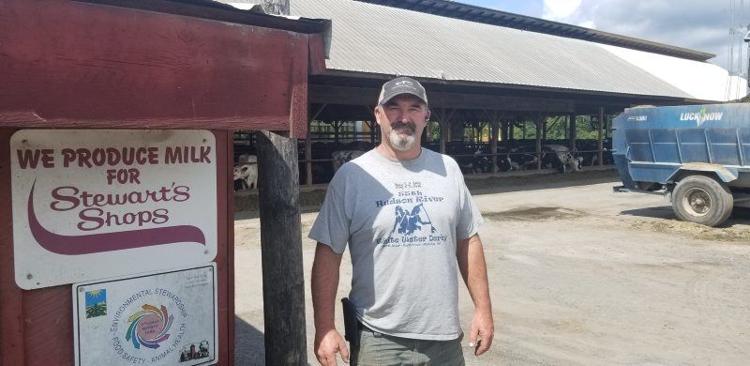 Stewart's has a policy of working with numerous small- to medium-sized dairies rather than becoming over-reliant on large farms, in case one goes out of business. When the coronavirus pandemic first hit, the company showed its commitment to local farms by increasing its competitive premiums by 50 cents, from 10 cents to 60 cents per hundredweight, during May and June.
Stewart's also decreased its milk hauling charge to farms, and dropped the price of gallon and half-gallon milk containers 10 cents to encourage sales.
All of this took place at a time when many other dairies were dumping milk they couldn't sell after schools and restaurants were closed by the pandemic.
"Our fresh and local dairy products continue to experience more demand and we're pleased that we're in a position to offer savings to our customers and relief to our dairy producers during these uncertain times," said Gary Dake, Stewart's Shops president. While many other retailers purchase their milk from co-ops, all Stewart's milk is picked up by its own haulers and taken to the company's manufacturing plant in Greenfield, just outside Saratoga Springs. Spokesperson Erica Komoroske said this gives the company more control and efficiency, allowing it to pass savings on to consumers and producers alike.
Stewart's, which also won the award for best-tasting chocolate milk, topped a field of 21 dairies from across New York in the competition, conducted on behalf of the state Department of Agriculture and Markets.
The Cornell program serves as the state's official judging group. Due to the pandemic, awards were presented online rather than on the traditional Dairy Day at the Great New York State Fair, in Syracuse.
"Congratulations to our dairy processors and our dairy farmers behind these fantastic products," Agriculture Commissioner Richard Ball said. "We know New York produces some of the best milk there is, and I am honored to join Cornell in sharing these stories of success with all New Yorkers. While I miss our annual gathering at the State Fair, I am grateful for this special online presentation and raise my glass of milk to all of New York dairy."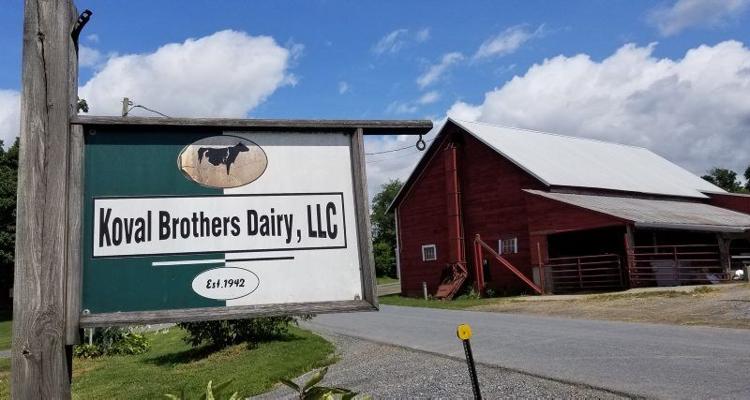 Stewart's won the competition five times previously, most recently in 2017, and has finished second twice. Garelick Farms of Rensselaer was the runner-up in the overall fluid milk category. This dairy won last year and in 2015.
Ithaca Milk of Interlaken won the top small-processor award for 2020; it won the same award in 2018.
Stoltzfus Family Dairy of Vernon Center won the flavored-milk category for its pasteurized, non-homogenized mocha and latte "cream line" milk.
Established in the early 1970s, Cornell's Milk Quality Improvement Program is directed by Kathryn Boor, dean of Cornell's College of Agriculture and Life Sciences.
"This annual milk competition is unique in that it considers the overall quality of fluid milk products throughout the entire time the product is on the market by assessing various characteristics including, most importantly, milk flavor," she said.
MQIP is funded by New York dairy producers through the state Dairy Promotion Order Advisory Board, a group selected by the commissioner to promote New York milk and dairy product consumption.
In the last 12 months, the Voluntary Shelf-Life Program, part of the MQIP, received 362 pasteurized fluid-milk samples, performed more than 4,800 microbiological tests and 675 sensory evaluations on those samples, according to Nicole Martin, the MQIP's associate director.
Samples are subjected to microbial analyses, freezing point tests, fat determination and sensory evaluation, according to Rob Ralyea, a senior Extension associate in food science.
New York is the only state to hold a regular milk-quality review for its dairy producers; it has done so since 1979.
With nearly 4,000 dairy farms that produce nearly 15 billion pounds of milk annually, New York is the nation's fourth-largest dairy state, according to the Department of Agriculture and Markets. The dairy industry is the state's largest agricultural sector, contributing nearly half of its total agricultural receipts.