LEROY, N.Y. — For western New York families in search of the perfect tree, McPherson Orchards & Christmas Tree Farm prides themselves on having something for everyone. Short, tall, full or slender trees — the family has it.
This Genesee County operation is about more than just the trees, though, combining a rich history and a passion for agriculture.
Farm owner Marny Cleere is the seventh generation on the farm.
"In 1801, Alexander McPherson settled his wife and eight children along the scenic Oatka Trail," Cleere said. "As they drove along the trail they stumbled upon this parcel of land and it reminded them of where they came from in Scotland, and that is why they decided to purchase it and build their lives here."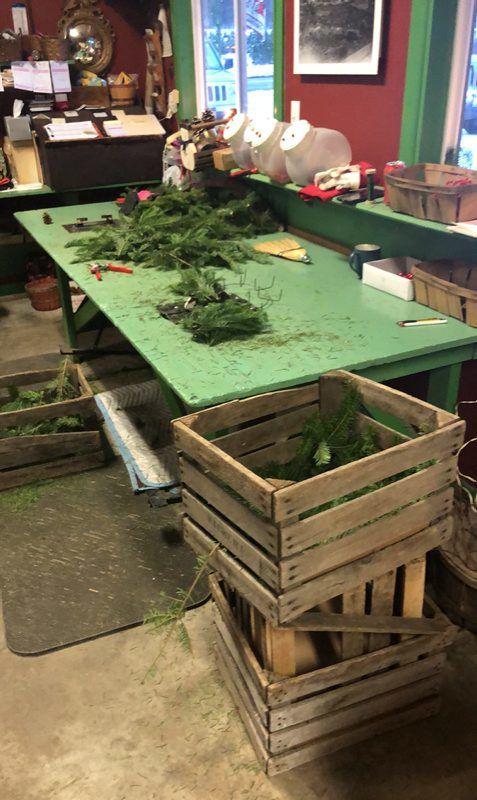 After McPherson and his family settled, they began to clear the land, and they established their first commercial apple orchard in 1839.
"They would harvest and pack the apples in barrels, the apples would be transported into town and would ride the train into New York City," Cleere said.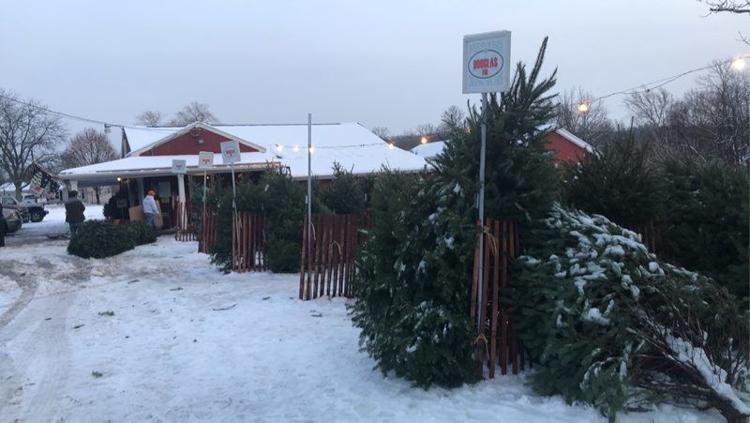 Apples remained a staple on the farm for generations and the orchards expanded to include pears, peaches, prunes and plums. Growing winter squash and pumpkins, pressing cider, and baking pies were all a part of the business through the retirement of Cleere's father, David Frost, a sixth-generation McPherson, from the apple business.
With farming, orchards and passion in their blood, the sixth- and seventh-generation McPhersons carry on their family's legacy with a component of the business added in the late 1950s: Christmas trees.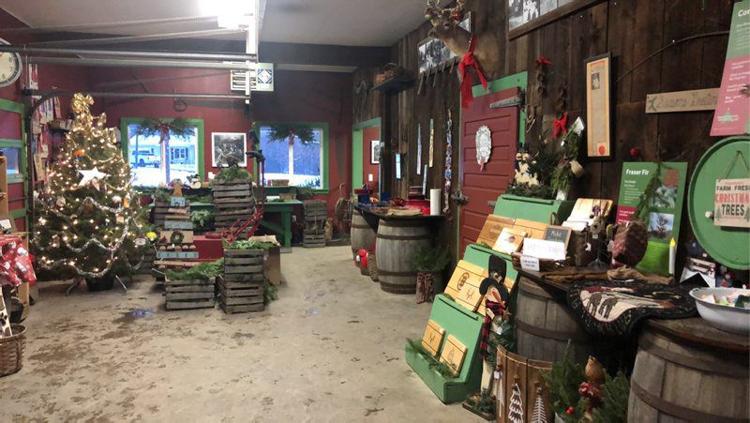 Frost and his wife, Carol, along with Cleere and her husband, David, raise nearly 26 acres of trees. The farm totals 300 acres. Douglas fir, Fraser fir, balsam fir, concolor fir, Canaan fir, and grand fir are some of the tree varieties raised on the farm. Douglas fir is the most popular type of tree on the farm and does very well with the operation's soil profile.
"We have learned that selecting the perfect tree at our farm has been a tradition for many families; each year they come back to see us and it is such an honor to be a part of their families' holiday tradition," Cleere said.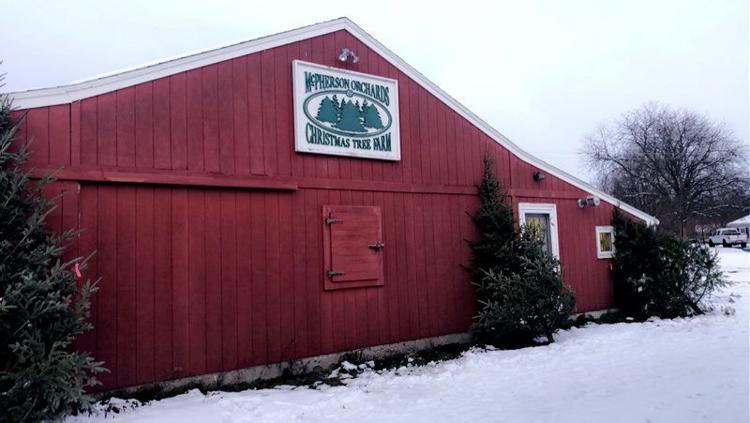 A season for the Cleeres and the Frosts starts in the spring when the ground is dry enough to start mowing the plantations and replant trees for seasons to come. Plantation mowing and tree grooming continue through the farm's opening in mid-November while most trees are replanted in April or May. The farm selects plant seedlings that spend two years in a greenhouse and two years outside before being planted along the "trail." Cleere is the primary caretaker of the operation.
The farm sells cut trees, cut-your-own trees, wreaths and swags made on the farm, and gifts made by local artisans. Cleere shared that the family typically wraps up their season in mid-December and gets through all that they do with help from family and minimal seasonal assistance.
"It is such an incredible gift for me to get to work alongside my folks every day, growing up here was better than the lives the Waltons had and I hope there is an eighth generation interested in returning and carrying on this beauty," Cleere said.
McPherson Orchards & Christmas Tree Farm's business is generated by advertisements in the local papers and through word of mouth.
"We sell as many Christmas trees as we can, and we typically sell out," Cleere said. "The value in having and raising your own trees is you don't want to over cut or have leftover trees. We get to call those shots each year."
It takes nearly eight years to raise and harvest a tree, and over the past few years, the popularity of cutting your own tree has grown, giving customers the experience to cut the trees the family works so hard to produce.
As members of the Genesee County Farm Bureau, Christmas Tree Farmers Association of New York, and the National Christmas Tree Association, the operation has stayed current in their practices and has shared its rich agricultural heritage.
"Agriculture is so important to me," Cleere said. "Making the decision to move back to the farm with my husband in 2002 has been wonderful. I pursued a career in art and this is my new art form."
Trees were an add-on for Cleere's great-grandfather. In the late 1950s, he followed his fall business with some already cut trees. David Frost started planting his own trees, and today trees are the business the Frosts and Cleeres are in. As they look to the future they are working to maintain the business that they currently have.
"Such wonderful people have made us a tradition for their holiday season and we have been able to watch generations grow up and come back. It is the greatest gift to be a part of the families that make us a tradition," Cleere said. "Tree season is truly a magical time of year."