GEORGETOWN, Del. — On Wednesday, Aug. 14, about 70 people gathered for the University of Delaware Carvel Crop Day held at the Carvel Research and Education Center.
Every summer, they come to see the latest research on melons and beans, corn and cucumbers.
The tour was held under the threat of thunderstorms, but passing downpours missed the Carvel Center.
At the farm plots here, professors and graduate students are busy with a host of studies as they look at watermelon diseases, herbicide-resistant weeds, the use of drones, micronutrients, non-traditional crops like Asian melons, shade cloth to prevent heat damage, ways to reduce deer damage (a huge problem for soybean growers), cover crops and other research.
Lima bean expert Emmalea Ernest is conducting research on whether more narrow leaves on lima beans may possibly affect heat stress and blossom set concerns.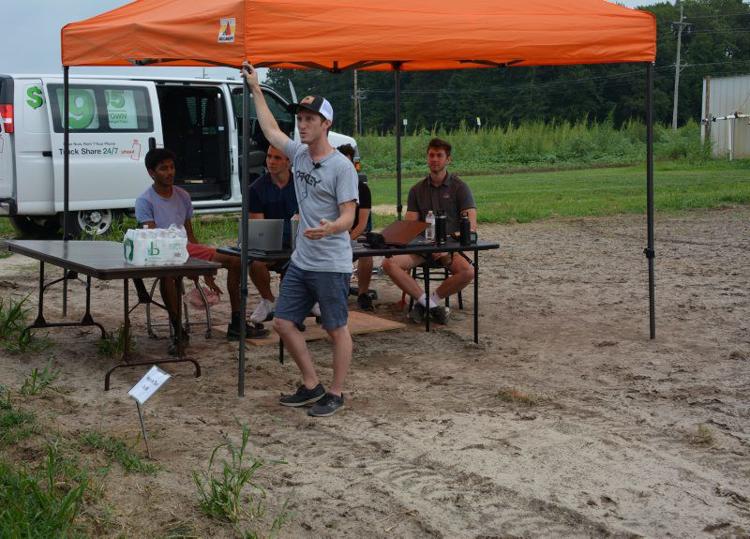 There are 40 different types of seedless and mini-melons being tested, including trials for Asian melons, canary and honeydew melons. Watermelon and cantaloupes are commonly grown locally, but not the other types.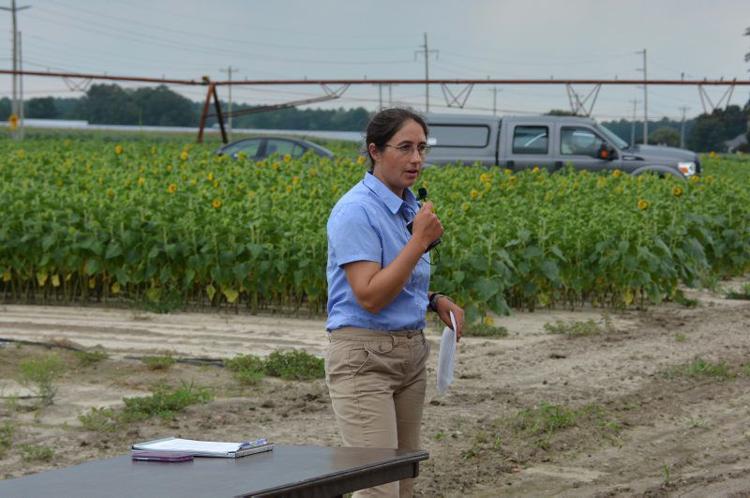 Researchers are looking at black and colored shade cloth and particle film to see if they can reduce heat stress in lettuce, tomatoes and peppers.
There is even a prototype robot being tested.
"Ph.D students studying robotics in mechanical engineering are working on commercializing a method using robots to treat gray mold, powderey mildew and two-spotted spider mites in strawberries," according to the tour agenda.
One stop on the tour highlighted a study of boron and potassium to see if the micro-nutrients can significantly increase crop yields. Jarod Miller said they are using drones to study areas where the nutrients have been added and then compare it to areas where no extra nutrients were added.
Miller urged farmers to consider drones for such crop surveys to give them a good feel for what's happening on the ground.
"It does open up your eyes to what's going on (at) the farm," he said. While you can easily put out $5,000 for a drone, he said they are getting good results with a $700 model."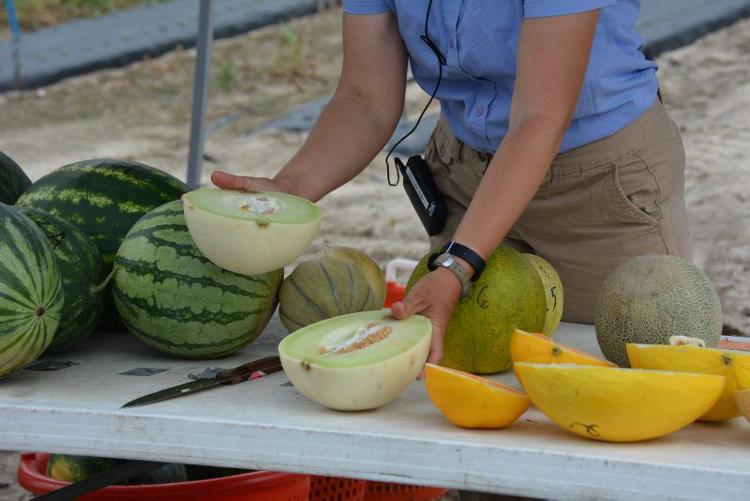 The university has been studying sub-surface drip irrigation for about seven years. James Adkins said the study began when corn prices were high and farmers were eager to be able to irrigate more land. Sub-surface irrigation means there are no corners of the field which don't get irrigated and it can be placed in areas where it's difficult to place a center pivot.
Adkins said the systems allow farmers to irrigate all sections of a field and potentially fertilize fields with injected nutrients. They do, however, require clean water because iron can clog and damage the system. Burying the drip tape lines prevents the possibility of deep cultivation and the drip lines can be damaged by burrowing animals, meaning there will be repairs needed.
Although touted for water conservation, Adkins said that isn't true in Sussex County because of the sandy soil. It provides very slow irrigation to maintain moisture levels, but will not get you out of a drought, he said. "It is a tool to maintain, not to replace."
Still, he said it is an option some farmers may want to consider. "It's a viable technology that has the potential to last 20-plus years," he said.