Classes are out, summertime is here, and what do you do with the kids?
One option is to take them to the Calvert County farmers markets for a fun new scavenger hunt.
Implemented by Calvert County's newest agricultural marketing professional, Kelly Swann, the scavenger hunt applies to the three markets run by the Calvert County Farmers Market Association: Dunkirk, Lusby and Prince Frederick.
"We're excited to use this fun new promotion to highlight local growers and producers, and to showcase Calvert County farmers markets in a fun, interactive way that engages the community," Swann said.
The scavenger hunt checklist can be found and printed out at CalvertAg.com or picked up at the participating markets. Once in hand, parents and kids can visit the markets, roam around and collect check marks for the items found, and then turn in the completed sheet for a prize.
The prize for completion is the gift that keeps on giving: a colorful packet of wildflower seeds. Stamped with the phrase "Inspire Smiles with Wildflowers," it leads to doing some potting or gardening with the kids, which can be another great educational summertime activity, and if planted outdoors, the wildflowers provide natural habitat to important pollinators.
Farmers markets are also utilizing social media by inviting guests to share farmers markets pictures on Facebook and Instagram with the #BuyLocalChallenge hashtag to enter for a chance to win a prize in the Buy Local Challenge Contest hosted by the Southern Maryland Agricultural Development Commission.
To enter the contest, pictures of anything locally grown need to be posted with the hashtag between now and July 31. Prizes include a chance to win free tickets to the Buy Local Challenge Celebration. For more information, visit the Buy Local Challenge website at BuyLocalChallenge.com.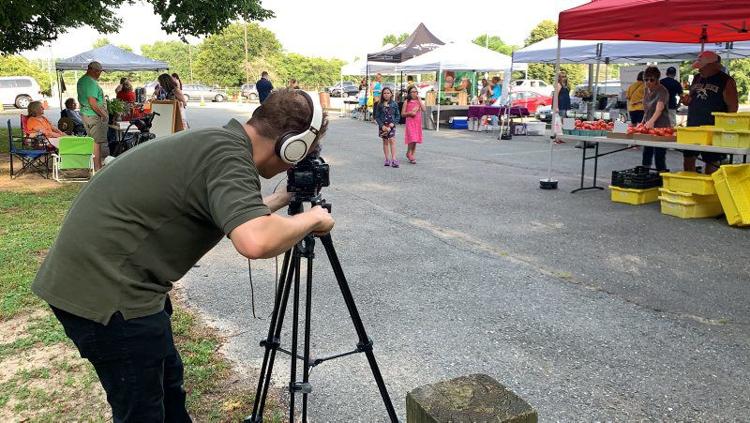 Calvert County got a jump on the marketing of their new summertime scavenger hunt by providing the flyers to the local elementary schools during the last week of school for parents to take, and by producing a commercial highlighting the activity and the farmers markets, which will debut soon.
Local twins Madison and Rylee Lefevre were selected for the marketing commercial, and were up to the challenge of performing for the camera. All smiles, they headed into the market on the scavenger hunt mission.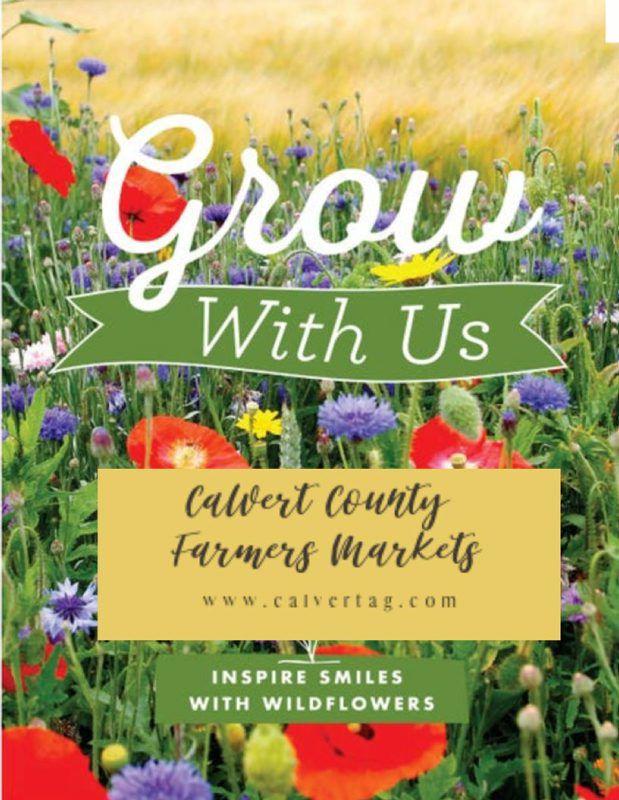 A few of the items on their sheet included a red food, a product that comes from a pig and a vegetable you've never seen before (which they're encouraged to learn about by asking the farmer).
"I got to learn about unique fruits and veggies," said Madison, and Rylee said she "enjoyed doing the scavenger hunt and also learning about fruits and vegetables. I thought some of them were really cool, such as the rainbow fruit-rhubarb. I enjoyed seeing what they make. I was surprised someone was making granola."
For more information or to get started on the scavenger hunt, visit the Dunkirk, Lusby or Prince Frederick farmers markets.