FREDERICK, Md. — "You need to focus on two things when leasing: land and landowners," said Jacob A. Gilley to over 40 farmers and prospective farmers at Future Harvest's "Finding Farmland to Lease or Buy" event on Nov. 21. "Get to know the landlords ahead of time and don't let emotion take over when you look at a property. Make sure it will work for both you and the landlord."
The afternoon event included legal recommendations for leasing, financing opportunities, resources from University of Maryland Extension, a five-farmer discussion panel, and life experience from Gilley, who operates a cow/calf operation on leased land.
"All the properties vary," Gilley said. "You can put more value on something that is closer. I might pay $50 an acre for something that is right next to me and $30 per acre for something farther away."
Gilley stressed talking to the landowner about prospective use of the land. He gave the example of a landowner being organic versus a renter who uses chemicals. That situation would not work.
There are sites online to help farmers find a property and determine if it would work for them. These sites can help farmers obtain soil types, owner information, zoning information and more.
"There are 800,000 leased acres in the state of Maryland and a good lease will benefit both the landowner and the tenant," said Margaret Todd, legal fellow from the University of Maryland Agricultural Law Educational Initiative. "If you plan to live on the ag land rental, you might want to use separate agreements for both residential and farm lease."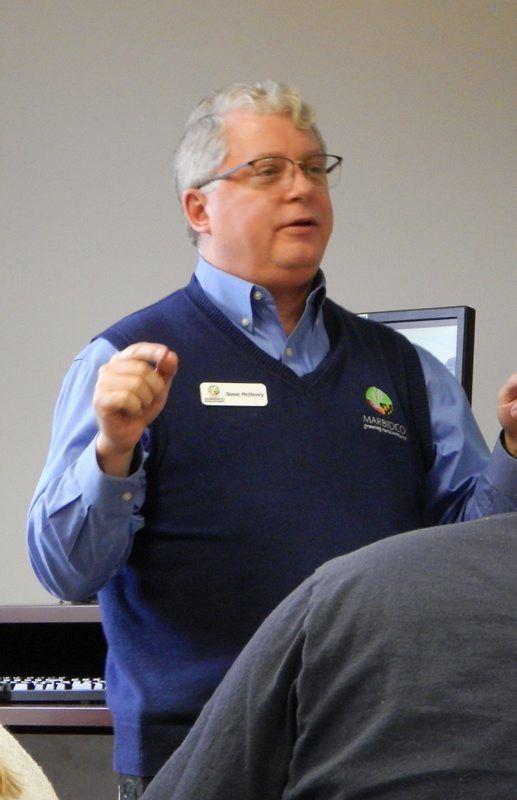 Todd said to make sure you are dealing with the right person and don't be afraid to check them out.
"Make certain they actually own the land they are leasing to you and have the water rights to let you use," she said. "If it is a business entity, go to SDAT (State Department of Assessments and Taxation) and find out who that is and that the person you are talking to has the authority to deal with you. Ask if there are easements on the property that affect what you can do and if there are others that you will have to deal with. If there are soil tests available, ask if you can see them."
Todd reminded attendees that they are dealing with a contract. If the lease is for more than one year, it is required to be in writing. However Todd said to always put a lease in writing, even if it's for less than one year.
"If there is a co-owner, make sure that they sign the lease and that the description of the property is clearly listed and indicates what you are getting access to and how long it is going to last," she said. "Include the use and maintenance of the facilities, talk about conservation practices and what it is that you are going to be doing and what is expected of you. You can include the structures, roads, buffers or any land you can't plant on. Check the zoning on the property to make sure that you can do what you want to do as well as any restrictions and conservation easements on the property.
"Don't be afraid to ask for a map and be clear about who is responsible for what costs, who pays the taxes and who is liable for what."
There are various options for financing a farmland purchase.
"We only work in Maryland and we partner with everyone we can — local banks, Mid-Atlantic Farm Credit, all state agencies, Rural Maryland Council and USDA agencies," said Steve McHenry, Marbidco executive director. "We have financed $60 million worth of projects. We also handle funds for other state and regional agencies and we handle those under guidelines of those agencies. We partner with 19 banks and try to lever as much money as we can."
An agricultural loan is not a consumer loan.
"Agriculture is a commercial enterprise and differs from consumer loans," explained McHenry. "We have to dig a little deeper using the five C's of credit: character, capacity, capital, collateral, conditions.
"You need to have a business plan and you need to demonstrate your plan with a projection of expenses and incomes."
Additional options were presented from the USDA and Mid-Atlantic Farm Credit.
"We have heard from farmers for a very long time that one of the biggest challenges is accessing farmland," said Caroline Selle of Future Harvest. "All the right factors came together and we had the right speakers with the right information. The panel worked really well as people like to hear from real farmers as to how they navigated such things. You might know the rules and regulations but it is so helpful to hear from someone who has dealt with things."