Growing vegetables in a shipping container has opened new marketing opportunities for a Baltimore County farm.
The hydroponic growing system has allowed Karma Farm to sell fresh produce regardless of the season to high-end restaurants in Baltimore and Washington.
"Today we are delivering leafy greens and herbs year-round to a growing customer base," said Jon Shaw, founder of the family operation.
The farm, which makes multiple weekly deliveries to 27 customers, has picked up clients through word of mouth and sampling visits arranged with chefs who find the farm on social media.
"Well-known chefs talk and move from restaurant to restaurant ... and they have brought us with them," Shaw said.
The farm got its start just over a decade ago when Shaw was growing produce on 5 acres, both outside and in hoop houses, for retail sale as well as a nearly 100-member CSA.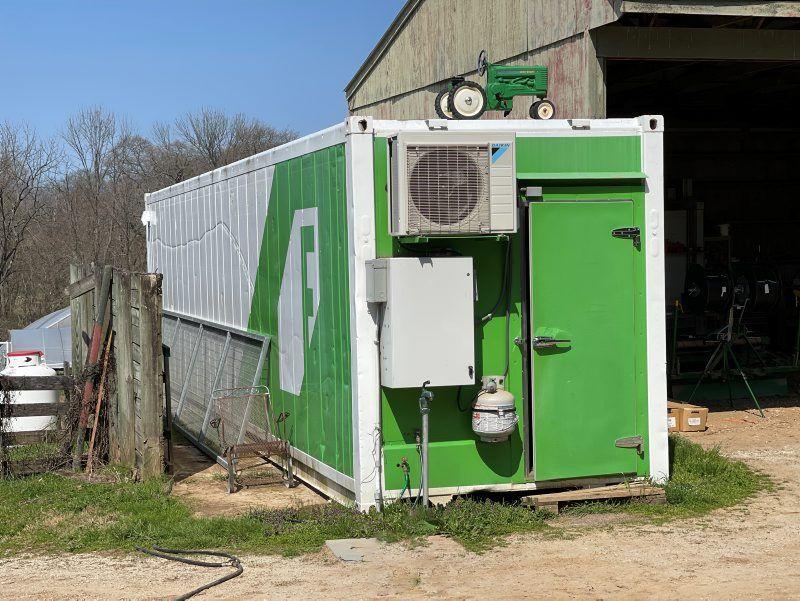 Jon's 28-year old son, Nat, learned the business from his dad as a teenager, and in the past few years he has helped Karma Farm pivot to the new customer base, embracing the new ag technologies.
Nat, now the farm's hydroponic production manager, researched vertical growing in insulated shipping containers while he was studying entrepreneurship at the University of Baltimore and thought the year-round production method would be a good fit.
"Hydroponic container farming is still relatively new and is being introduced to farmers in parts of the country where short growing seasons, weather and soil conditions make profitable, small family farming difficult," he said.
With a feasibility study completed and a new focus for the business, the Shaws purchased a Leafy Green Machine container in 2017 from Freight Farms in Boston. The container is 40 feet long by 8 foot wide.
"These are the insulated type of refrigerated containers used to ship fresh produce across the country," Nat said.
With delivery and setup, the container cost about $100,000.
Expanding Vertical Hydroponic Operations 
Since the original purchase, the Shaws have added a second container from Urban Crop Solutions in Belgium.
This second container is filled with just leafy greens. That unit, which had been operating close to Baltimore city, is moving back to a site not far from Karma Farm this spring.
Nat also continues to test new hydroponic crops in his basement during the winter under artificial light. This practice increases greens and herb production during the cold months.
"With our hydroponics containers, a greenhouse, hoop houses and outdoor growing space, Karma Farm focuses on many specialty vegetables and herbs not easily available but sought after by creative chefs," Nat said.
Jon leaves the day-to-day operation of the hydroponics container gardening to his son, who has learned a lot about the technology — much of it by trial and error.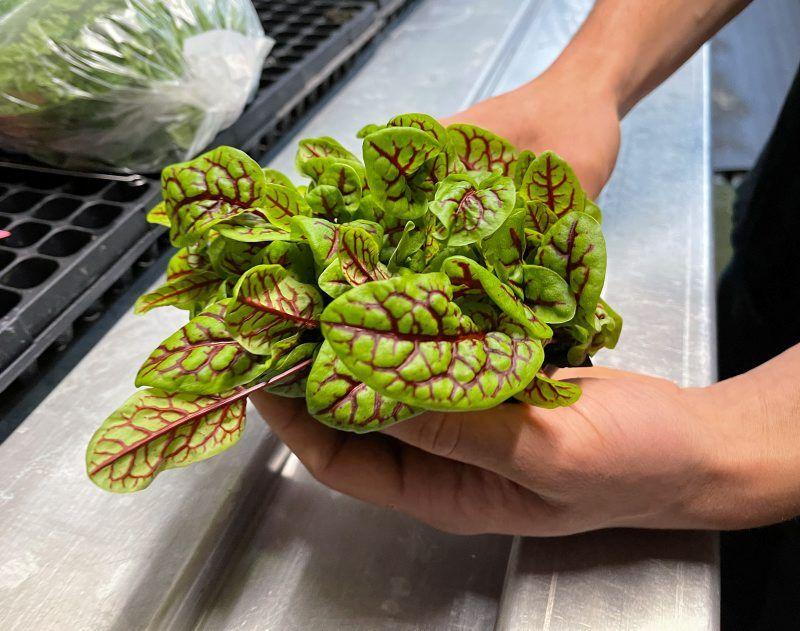 "Today, we are moving herbs and greens from seed to delivery in seven to eight weeks year-round and adding customers weekly," Nat said.
Although the hydroponic operation has worked at Karma Farm, it is energy intensive, with air conditioning, dehumidifiers and pumps consuming about the same yearly energy as an average household.
"There certainly is a place for vertical hydroponic freight container gardening today, especially in locations where traditional outdoor growing is a challenge with weather, soil conditions and a short growing season," Nat Shaw said. "There is no question with climate change in our future, we'll see even better technology come online with even more efficient and larger standalone systems than the ones we are using today."