ANNAPOLIS, Md. — For seven seasons, Maryland Farm and Harvest has been bringing Maryland agriculture into living rooms.
Each Tuesday at 7 p.m., the show airs on Maryland Public Television with a variety of farm stories ranging from the standard to the truly unique. You will find corn and soybeans and poultry, but you will also find aquaculture, aronia and organic.
This 13-show season, which began Nov. 12, includes a story on a 92-year-old working veterinarian, a Baltimore company growing mealworms to potentially feed livestock and a farmer who catches rockfish every morning for his family restaurant.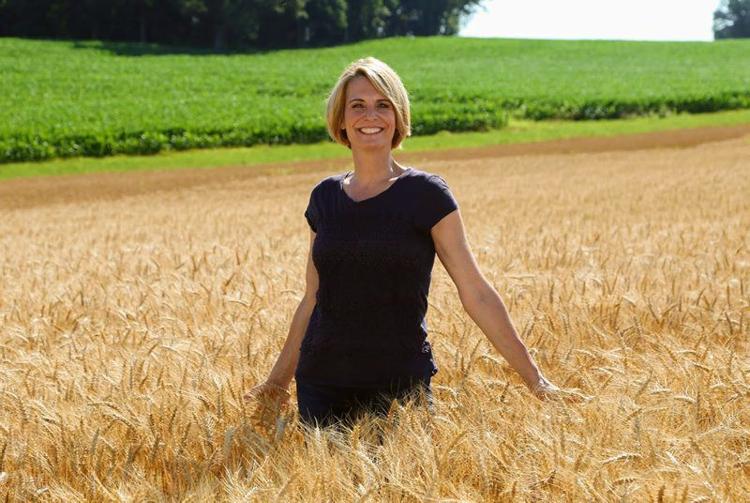 It is meant to cover the entire state and some four dozen different farms were visited to prepare for the new season. It even includes segments on the importance of internet access for rural areas.
"Maryland Farm and Harvest takes viewers on journeys across the state, telling stories about the farms, people and technology required to sustain and grow Maryland's number one industry — agriculture. The first episode alone takes viewers to locations in Baltimore, Carroll, Harford and Frederick Counties," according to the press release announcing the new season.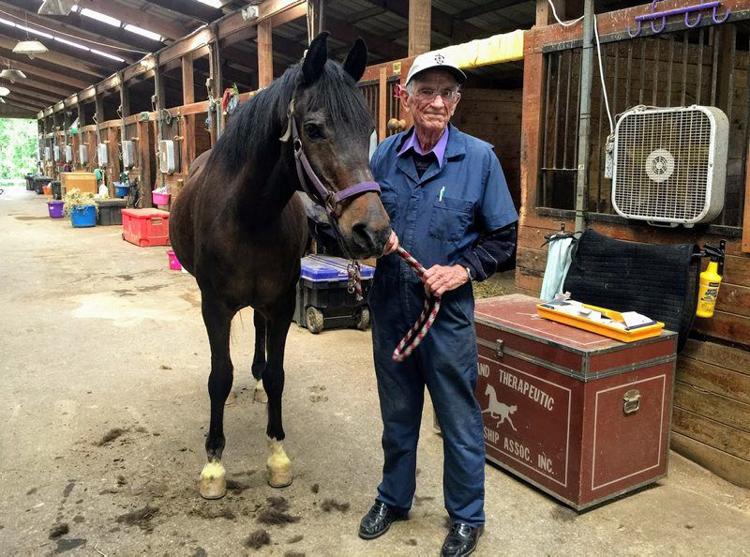 "The new season of the weekly series features themed episodes focused on farming education, women in farming, beverages made from Maryland farm products, farm demographics and a special end-of-year holiday episode," according to the release.
"Farmers in Maryland have so many good stories to tell," said producer Joe Ligo.
It is hosted by Joanne Clendining, who grew up on a New Jersey farm. The popular host is a veteran actress who seems like a natural to host the show, according to viewers.
One segment this year focuses on Albright Farms, which grows turkeys, chickens, beef, pork, flowers and vegetables. They sell at farmers markets like the Baltimore Market and at restaurants. Tom Albright said the Maryland Farm and Harvest crews were willing to show up at 3 a.m. on Sunday in order to film the segment.
His family has farmed in the area since 1845 and Albright was enthusiastic about the positive way the show portrays farmers. "It's a very, very positive program."
He said he is regularly asked about animal cruelty, GMOs, pesticides, organic farming and a great many other concerns from people who are far removed from their farming roots.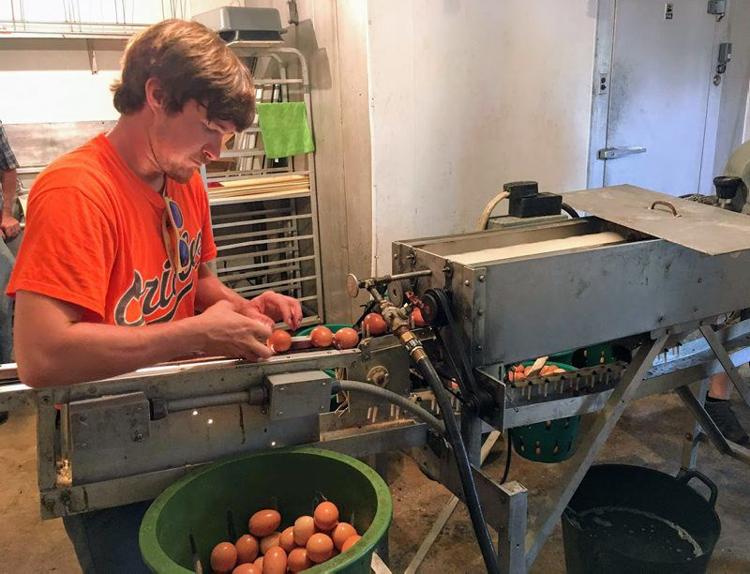 "It's just a great opportunity to educate people. We need to get a more direct connection," he said. "Without farmers, we would have no food, fiber or pharmaceuticals."
Ligo said the show tries to showcase a wide spectrum of farming stories and he notes that there is no shortage of stories to share.
"We have everything from sustainable dairy farms to a 75-year-old farmer who catches rockfish every day for his restaurant to urban farms in Baltimore," Ligo said.
Technology is a prominent part of the program, he said. This season will explore rural internet access and there will be a special show on water, which can include drainage, irrigation and a host of other hot button issues in a state where water quality is a constant concern.
He notes that there is a huge diversity of stories to tell and that his small staff really goes all out to present that variety. They try to strike a balance between the scientific, the fun and the relevant.
"We have all kinds of people who watch the show and love it," Ligo said. "There's a lot of really good stories for this season. Maryland farmers are just fantastic."
The show works as a bridge between farmers and many non-farmers who are also viewers, he said. For many, it is a chance to learn and be educated about farming, something farmers often say is a huge need.
"We highlight farmers who are doing the right thing. There are a lot of farmers out there who are doing a good job," he said.
There are 13 episodes each season with each episode containing three to four segments. One of the most popular is the "thingamajig" segment. That refers to a piece of farming equipment which is usually small, sometimes strange and always very, very obscure. Trying to identify the thingamajig is a true test of farming knowledge.
"There's a lot of really good stories for this season," Ligo said. "Maryland farmers are just fantastic."