"I was completely surprised when I was told that I had been chosen to receive this award," said Christine "Chris" Griffith of Griffith Family Produce in Anne Arundel County, Maryland. "I really didn't think that I had done enough throughout the years to have earned this type of recognition."
"Mom is way too humble," said daughter Kayla Griffith. "She works so hard and does such great things, and is never acknowledged."
Chris helps run Griffith Family Produce, an on-farm, family owned produce business, where all the produce is picked fresh and grown just feet from the farmstand.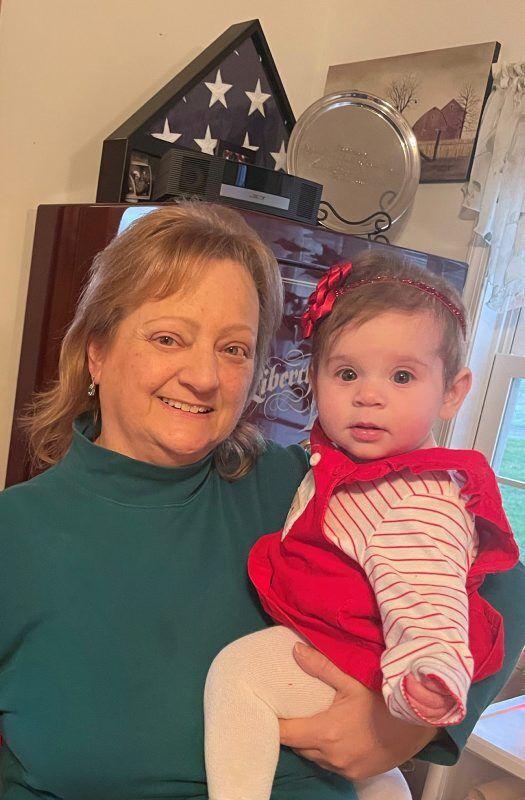 The Griffith family was honored with the Governor's Ag Hall of Fame Award in 2009.
The family owned and operated farm is now in its sixth generation and family members pride themselves on their entire operation, which includes produce, as well as grains and hay.
"We focus on growing a high-quality product with both customers and the environment in mind," said Kayla. "We have been selling produce for many decades and many generations, and my mom is a huge part of the farm and our presence in the local agricultural community."
So much so, in fact, that Chris was nominated to be the Maryland Farm Bureau Women of the Year by folks outside of her own County Farm Bureau, which is unusual. But her work has reached across the state.
"I felt even more honored when I found out that I was nominated by another county," Chris said.
Chris did not grow up on a farm, nor in Anne Arundel County. She was born in Hagerstown, Maryland, to a father who worked 40 years on the Western Maryland Railway and to a homemaker mother who raised seven children.
"We lived on a quiet side street in town," said Chris, "and when I graduated high school, I then attended Hagerstown Junior College and earned my degree in data processing. From 1976-1987, I worked in the computer center for the college and then at Washington County Hospital. In 1986, I met my husband, Jeff, a farm boy, at a friend's wedding. We were married in September 1987 and I moved from Hagerstown to the farm. It was a totally different kind of life and I had new things to learn every day. My father-in-law was skeptical as to whether I would 'withstand' this new life. He quickly informed me that farm life was not a Monday through Friday 9-5 job."
Despite her father-in-law's misgivings, Chris adapted well to the farm life and to the family.
"I have had the greatest in-laws anyone could ever have. I was very close with my mother-in-law, Lillian, and treasured my father-in-law, Earl. They saw me as their daughter, and we were very close. We lost both of them last year and miss them very much," she said. "Jeff and I are keeping the farm active, as that is his passion in life, and our daughter Kayla is hoping to follow in his footsteps. Jeff's parents had the saying that 'if you take care of the land, the land will take care of you.' We are holding that saying to heart as we continue the Griffith tradition of farming."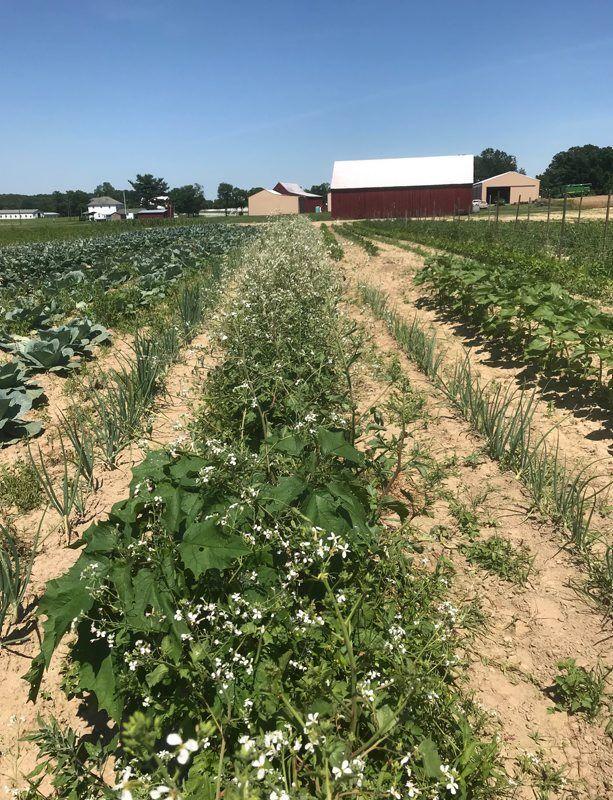 Chris's daughter Kayla was born in 1988 and her son Jeffrey in 1991.
"I continued to learn this farm life while raising the children," said Chris. "Marrying Jeff also meant that I was now part of the Farm Bureau and active in the Young Farmers committee. Honestly, before we got married, I had never heard of it before, Jeff's parents and grandparents had always been active in their county chapter and it was just part of the farm life."
So, Chris became active with the Anne Arundel County Farm Bureau, mostly working with the Women's Committee, and then growing from there to being secretary and director. All the while she was working their 400-acre farm with her husband.
"I take care of the financial side of the business," said Chris. "Both our children, Kayla (with husband Mike) and Jeffrey (with wife Amber), live on the farm. Kayla, now the fifth generation, works with her dad and has started a small chicken flock, raises produce, and is considering an agritourism activity of pick-your-own sunflowers. Our son, Jeffrey, is a lawyer but has helped in the past when needed for the hay production. Jeffrey and Amber have been extra busy this year because they had a daughter, Evie, in June. She is our first grandchild and we are enjoying seeing her often as she develops."
When she's not working on the farm or with the Farm Bureau, Chris spends time in the kitchen.
"I have always loved to cook and bake," she said. "I have more recipes than any one person could ever imagine to try. My mom was an excellent cook and I usually revert to cooking things I grew up with."
She also enjoys taking peaceful walks, especially on trails and in parks, while enjoying nature.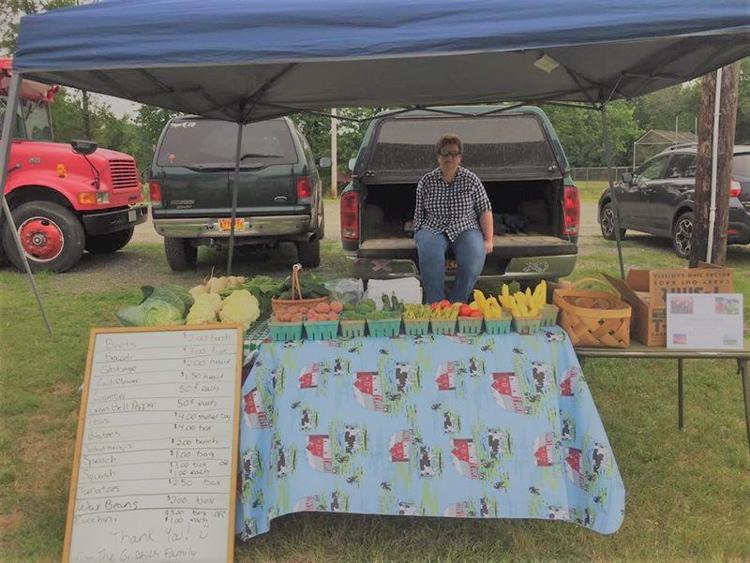 Chris also remains close with her family up north. "At least twice a year, I visit my siblings in Hagerstown for a few days," she said. "We have the greatest time and can spend hours playing various card games."
Chris is also a lifetime FFA alumni member and she also helps out when possible with the agricultural program at Southern High FFA events. Her part-time position as an office assistant for a friend's home business also keeps her busy, as well as her current position as secretary of the Anne Arundel County Farm Bureau.
"I appreciate the honor of this award, but I could not have accomplished anything without all the support from our farm bureau members," Chris said. "Our county board of directors have an open mind to new things, which makes planning easier. The Women's Committee has given support to many events throughout the years and the Young Farmers are always there for manpower when needed."