GROVE CITY, Pa. — In the fall of 1974, three young women following different paths became the first girls in the local FFA chapter. Though not the first women in the nation to join FFA, they were the first to join the Grove City FFA in western Pennsylvania.
Historically, it was in 1969 that the National FFA Organization, known at that time as Future Farmers of America, first officially accepted girls as members. According to the National FFA website, it was Anita Decker from New York and Patricia Krowicki from New Jersey who served as the first female delegates to the 43rd National FFA Convention in 1970. Decker later said she didn't realize that first significance of attending the previously all-male event, because her state had received female students for some time before that.
For the three Grove City girls, it happened during that exciting time between junior high and high school, when eighth-graders make decisions about what classes they will take in the fall when they enter high school. The three now-grown women — Dawn Grace, Jan (Turner) Robinson and Mary (Rice) Bowlin — got together recently to reminisce about being the first to break tradition.
"I remember arguing with the guidance counselor about wanting to take vo-ag. They wanted me to take academic courses to prepare for college," said Grace. "I kept telling them I would take those courses, but I still wanted to take vo-ag."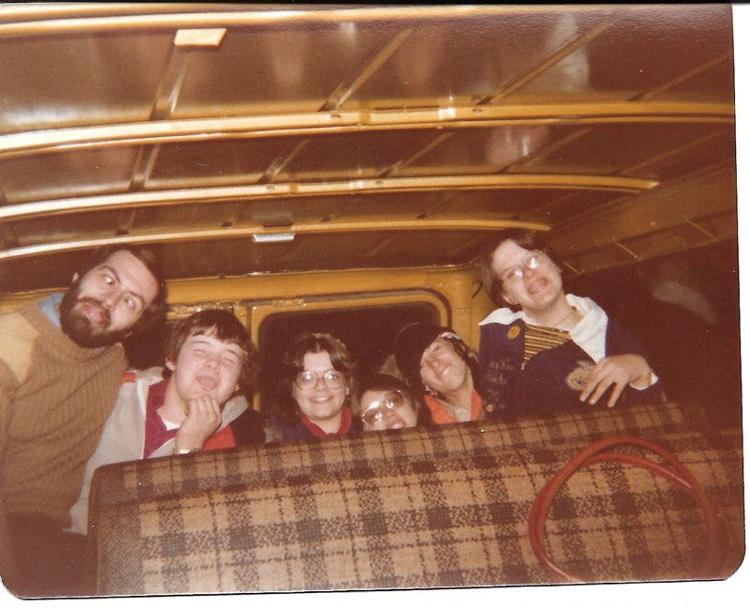 Grace always thought it was cool that her dad had been in the first agriculture class at the high school. So she became one of the first girls in the program.
Robinson recalled how she first heard about vocational agriculture.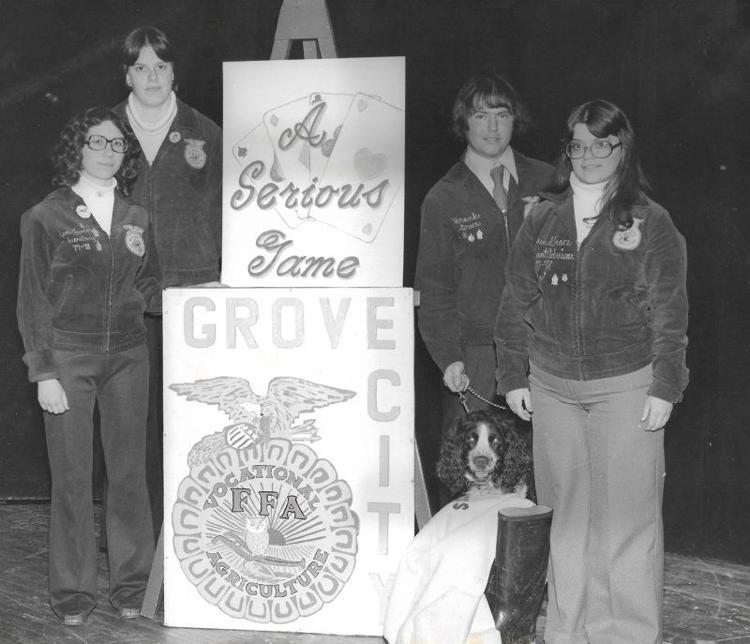 "There was an announcement over the PA system that everyone who had signed up to go visit the agriculture department at the high school were to go to the bus now," Robinson recalled.
"I never had heard of this program before. I went home crying because I didn't even have a chance to sign up to take the tour."
Robinson and her parents approached the school about being able to participate in the agricultural program.
Bowlin had a brother who was in FFA and she thought that she wanted to do that, too.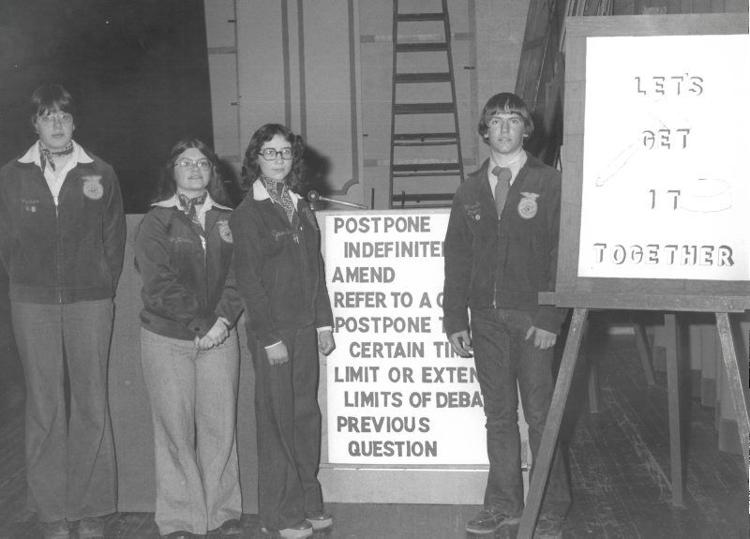 When the women, now 42 years past graduation, met to recall their shared experiences, Robinson even showed up wearing her blue corduroy FFA jacket that had identified her as secretary of the chapter in 1977-1978. She had recently contributed her jacket to the local historical society and borrowed it to use for the day.
All three girls became students of agriculture and very active members of the Grove City FFA chapter.
Some of their fondest memories were participating in demonstration teams that competed at the Pennsylvania Farm Show.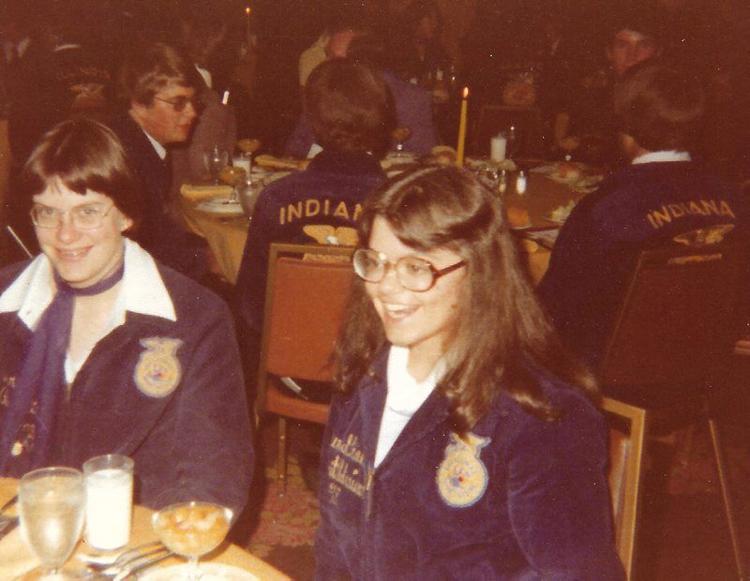 "At the time, the movie 'Jaws' was out, so our demonstration about mice had the title 'Gnaws,'" Robinson recalled.
"I remember we had a live mouse and wanted it to gnaw on electrical wires. We tried all kinds of things, like honey and peanut butter," Bowlin said. "Our mouse performed very well when we were at the Farm Show. We took third place."
Bowlin and Robinson claimed that Grace was the author of most of the scripts for the demonstration teams.
"I didn't write them by myself. Everyone contributed," Grace said.
"I was shy, but I always did what I was asked and that increased my confidence and ability to talk in front of people," Grace said.
Bowlin, on the other hand, enjoyed being in front of people. "I know that many of the people that I have worked with over the years have had a fear of public speaking. I never was afraid to get up and talk," Bowlin said. "FFA gave me the ability to speak in front of groups."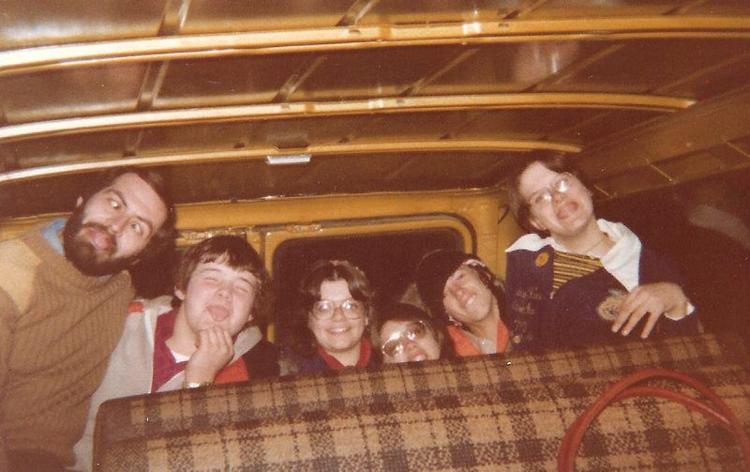 "We were expected to always do our best," Robinson said. "Mr. (David) Boyer (the vo-ag teacher) instilled self confidence in us."
Bowlin now works for a domestic violence nonprofit organization where she is in charge of training and marketing.
Grace says she still doesn't know what she wants to be when she grows up. She currently works as an accountant for a car dealership and is a representative for a direct sales company. She also does marketing for her family's farm market that is operated by her sisters.
Robinson said that she is "Becky Home-Ecky," which is not where she expected to be at this point in her life, she said. She also has taken over her dad's pick-your-own blueberry patch that did very well this year. She has a large garden that is keeping her hopping and has her doing lots of canning.
The women all looked back with great fondness to those years spent in the ag room.
"Mr. Boyer asked me to participate in the national FFA Convention," Robinson said. "I flew to Kansas City with a girl from a neighboring chapter. What an experience!"
The year following graduation, the girls continued to participate in FFA. In 1979, Bowlin and Grace applied to become state officers. Robinson wanted to go to the state convention that year as well, but Boyer said that she had to participate in something to go. He gave her an application to be the state FFA princess.
"I remember interviewing, but it didn't go anywhere," Robinson said. "But, I got to go one more time with my friends."
Bowlin became the reporter and postponed entering college for a year.
"My grandmother, who was a teacher, really didn't like it that I was not going to college just to travel around and make speeches," Bowlin said. But the experience of being a state officer gave her a different education.
"I was told that I could apply for state officer the next year," Grace said. "But, I really wasn't interested in doing that."
Grace had taken college prep courses in high school, but never pursued a college degree.
"I didn't know what I wanted to do with my life, and I didn't want to go to college just to say I did," she said. "I didn't have the money and knew my parents really couldn't afford it. I know that if I had wanted to go, my parents would have found a way."
The trio live within an hour's drive of their old high school, but their paths rarely cross. The local high school closed the agriculture department in about 1988. Students from the district can attend the agriculture program at a nearby school district that has a thriving agricultural program.
"I was more excited about this get-together than any high school reunion," said Robinson.